Plan
Wafu Guesthouse Kashiwaya was renewed preserving old and good Japanese style in a guesthouse of long standing.
Please enjoy your stay with your family, V.I.P., friends or by yourself under cool typical Japanese style Inn.
We serve continental breakfast.
(light breakfast, coffee and breads with butter and jam.)
| | |
| --- | --- |
| Check in time | 14:00~20:00 |
| Check out time | ~10:00 |
| parking | 3 ※need reservation |
SHABU-SHABU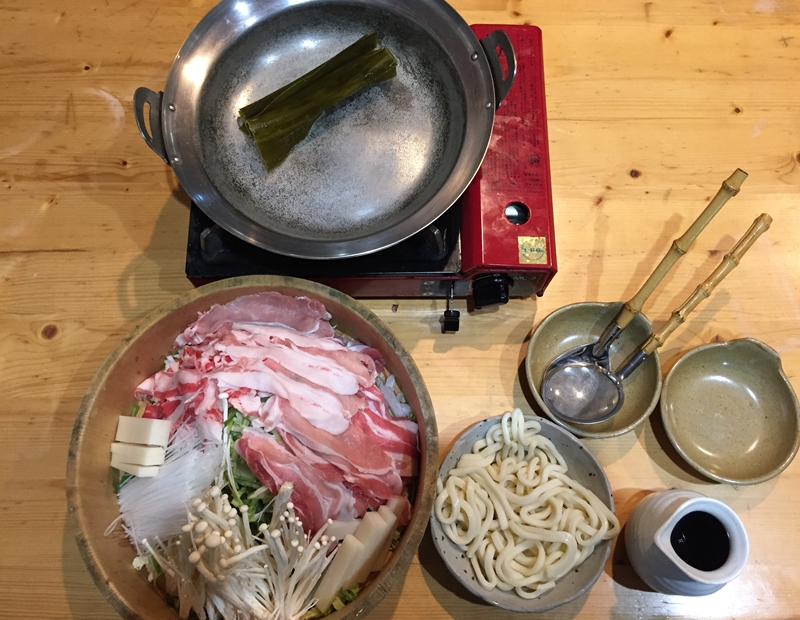 Shabu-shabu(pork and vegetables served boiling Pot of soup stock.)
2person~ 2,200yen
Please order it by 4pm!
※The picture above is for 2 people.
For details, ask the staff!
[Private room]  Japanese style for 1 to 4 persons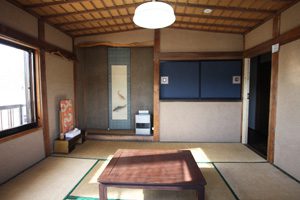 for 4 persons - @JPY3,700 × 4
for 3 persons - @JPY3,900 × 3
for 2 persons - @JPY4,100 × 2
for 1 person - @JPY5,400
[Shared room] for men and women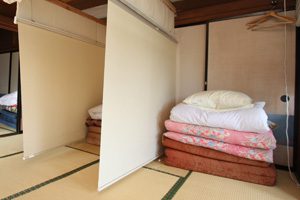 [Shared room] for women only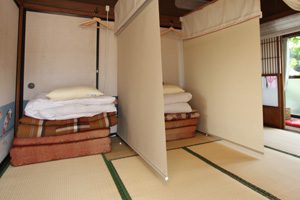 ※3 shower rooms and 1 private bath, kitchen, fridge, free Wi-Fi, free drinks, and continental breakfast are available.
※We put shared hair dryer, pay washing machine and pay dryer, vending machine, and locker for free
※Thank you for your cooperation for no smoking in all the facility. There is a smoking area.